MORTGAGE AFFORDABILITY IN A POST-LOCKDOWN WORLD
Back in March, the Bank of England slashed the Bank Rate to an all-time low of 0.1% in a bid to help alleviate some of the severe economic pressure caused by the pandemic. As the interest rate cut fed through to mortgage rates, lenders pulled some products from the market.
Many of the products withdrawn were high loan-to-value (LTV) deals (i.e. those requiring a smaller deposit) as lenders were concerned that a potential drop in house prices could push high LTV borrowers into negative equity.
Lenders remain cautious
When the property market reopened for business in May, several lenders relaunched higher LTV deals and products aimed specifically at first-time buyers, such as Help to Buy loans. However, in early June, many high LTV products were withdrawn again, due to high demand. With the property market in the early stages of recovery, it's worth being proactive and maximizing your chances of mortgage approval.
PAYMENT HOLIDAYS – CONSIDER YOUR OPTIONS
As the effect of the pandemic on people's livelihoods became apparent, the government announced a support package to help people stay in their homes. By early June, more than 1.8 million mortgage customers had taken advantage of payment holidays, estimated to average £755 per month1.
Payment holidays explained
If you are finding it hard to make your mortgage payments, in this case as a result of the pandemic, you can ask your lender to allow a payment holiday where you don't make payments for a period of time. A 'partial payment holiday' is where your lender lets you make reduced payments. Both owner-occupiers and buy-to-let borrowers can apply.
If you have not yet taken a mortgage payment holiday, you have until 31 October 2020 to apply for one.
Financial Conduct Authority (FCA) guidance
Guidance from the FCA states: 'If you can afford to repay your mortgage, it is in your interest to do so, as interest will build during that period and you will need to pay back more later. Your monthly repayments after the payment holiday may also be higher, or your mortgage may take longer to repay.'
Not for everyone
If you are worried about making your mortgage payments or how you will cope at the end of a payment holiday, it is crucial that you speak to your lender. Remember – a payment holiday may not be suitable for everyone.
1UK Finance, May 2020
WORKING FROM HOME – ARE YOU COVERED?
If you're one of the many millions of people now working from home, should you inform your insurer?
If you are an office-based worker now working from home due to government advice or because you are self-isolating, your home insurance cover will not be affected. The Association of British Insurers (ABI) has issued some reassurance: 'You do not need to contact your insurer to update your documents or extend your cover.'
You may be using company property, for example a mobile or laptop, in which case you should check with your employer whether they have the correct insurance policy to cover these items outside the usual place of work. Although this type of equipment is not usually covered by a standard household insurance policy, it is worth checking your policy document, just in case they are.
Do you have the right cover in place?
If you are unsure whether you have the right insurance cover in place, contact us for advice on your own individual circumstances.
WHEN SHOULD YOU REMORTGAGE?
UK mortgage rates are at record lows after the Bank of England slashed interest rates in March to counter imminent threats to the economy.
Does that mean now is a good time to remortgage? Or should you wait until the fallout for the property market is clearer?
Finding a competitive deal
There are competitive deals to be had at present, but remortgaging won't suit everyone. Those on tracker or variable rate mortgages, will certainly benefit from advice.
If you're coming to the end of a fixed term, fixed rate deal, you might want to consider getting a more competitive deal now, while rates are low.
Navigating a changed market
While there is real potential to make savings here, borrowers should expect changes to the process. Requirements may be stricter as the unstable economy makes lenders more cautious, while a certain level of delay should also be expected as providers work through a backlog of applications.
Borrowers who have taken a mortgage payment holiday may also find it harder to switch to a new lender at the moment due to their reduced financial circumstances.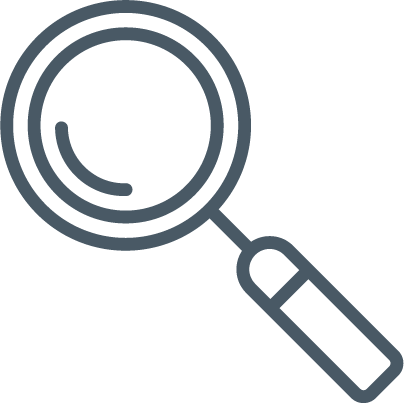 STAMP DUTY BREAK FOR MANY HOMEBUYERS – FOR A LIMITED TIME ONLY!
Despite the reopening of the property market in May, aspiring buyers are still holding back. Therefore, in his Summer Economic Update of 8 July, Chancellor Rishi Sunak announced a 'Stamp Duty holiday' to help people feel "confident to buy, sell, renovate, move and improve."
Until 31 March 2021, the usual Stamp Duty threshold of £125,000 has been increased to £500,000 – a move that means nine in 10 buyers will pay no Stamp Duty on homes purchased before April, saving them an average of £4,500.
Green jobs, green homes
From September, homeowners will also be able to apply for a £2bn 'Green Homes Grant' scheme, which will offer households up to £5,000 to spend on making their home more energy efficient. It's a package that, Mr Sunak said, could save households up to £300 a year on their bills, as well as creating and supporting 140,000 green jobs.
Supporting, creating and protecting jobs
Other measures announced include a £1,000 'Job Retention Bonus' for employers who retain employees until 31 January after bringing them back from furlough, a cut to VAT applied on food, leisure and attractions from 20% to 5%, and the 'Eat Out to Help Out' restaurant discount scheme running throughout August 2020 (Monday–Wednesday only).
IMPORTANT INFORMATION:
We have updated our Privacy Policy to better explain how we keep and use your information to profile groups based on factors like interests, age, location and more, so we can better understand our customers, to adapt and improve our products and services. To find out more, please read our Privacy Policy online.
It is important to take professional advice before making any decision relating to your personal finances. Information within this document is based on our current understanding and can be subject to change without notice and the accuracy and completeness of the information cannot be guaranteed. It does not provide individual tailored investment advice and is for guidance only. Some rules may vary in different parts of the UK.